Three girls, seven boys. Click on the names to the left.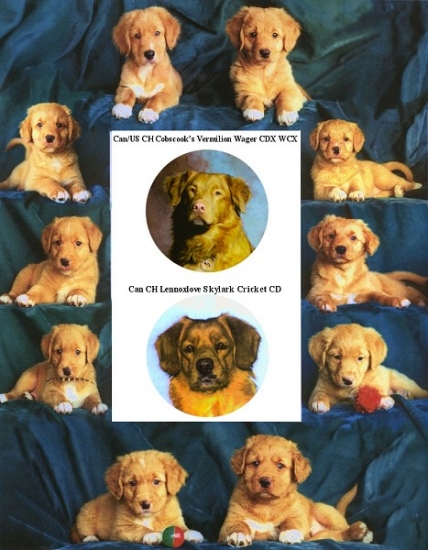 Clockwise from top: Jesse, Rosea, Twist, Harley, Ruby, Hershey, Gromit, Baba Looey, Harry, and Mucho.
The "Red" litter. All the pups have a word meaning "red" in their registered name.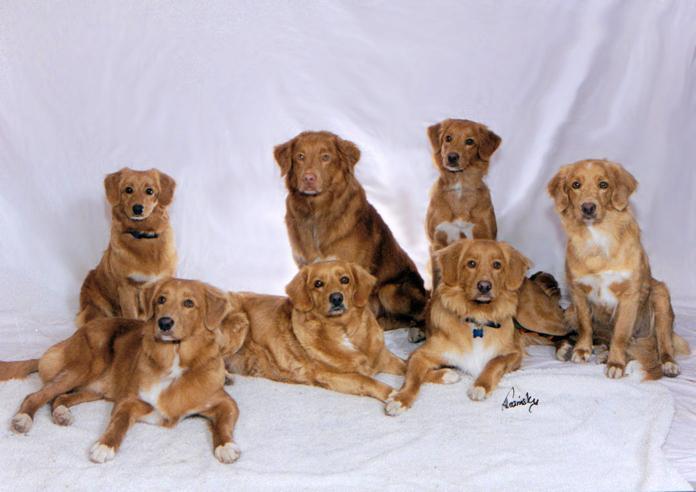 Wager (with pink nose, sitting) and Cricket (laying in front of him) and pups from their two litters. The two pups to the left are from this litter. Can you match them with the pups above? The answers will be on their individual pages.