Five girls, four boys. Click on the names at left.

Foxy, Jady, Star, Fargo, Meg, Chumley, Corkey, Madra and Broker
The "Run for the Roses" litter, all have a Kentucky Derby winner in their registered name.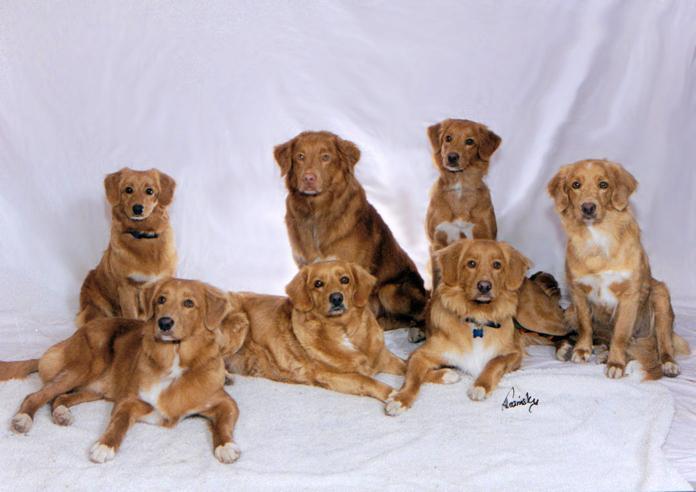 Wager (with pink nose, sitting) and Cricket (laying right in front of him) and five of their pups--three from this litter to the right, and two from the next litter to the left. Can you match the three pups to the group picture above? The answer will be on the page for each pup pictured.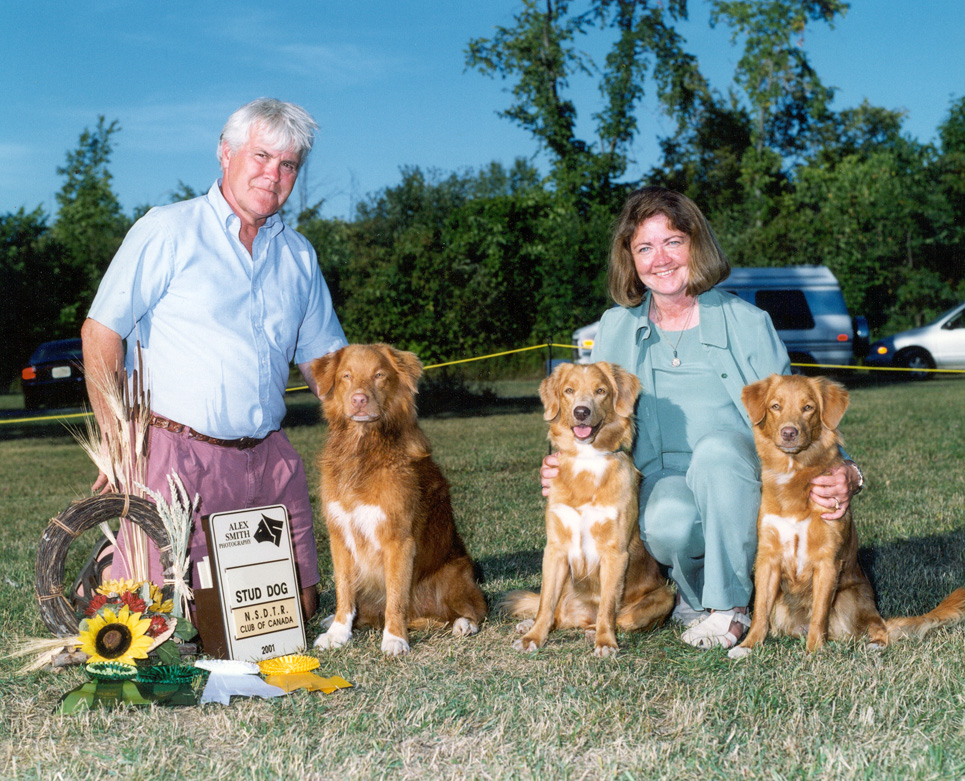 Madra and Star helped Wager earn a nice placement in a very competitive Stud Dog class at the 2001 National Specialty in Canada. Nice job Wager!